The Undeniable Value of Effective Bankroll Management
Imagine you're on a winning streak, but your fun ends abruptly because you've exhausted your budget. Sound familiar? Casino bankroll management helps to avoid such scenarios, letting you enjoy your gaming session for longer.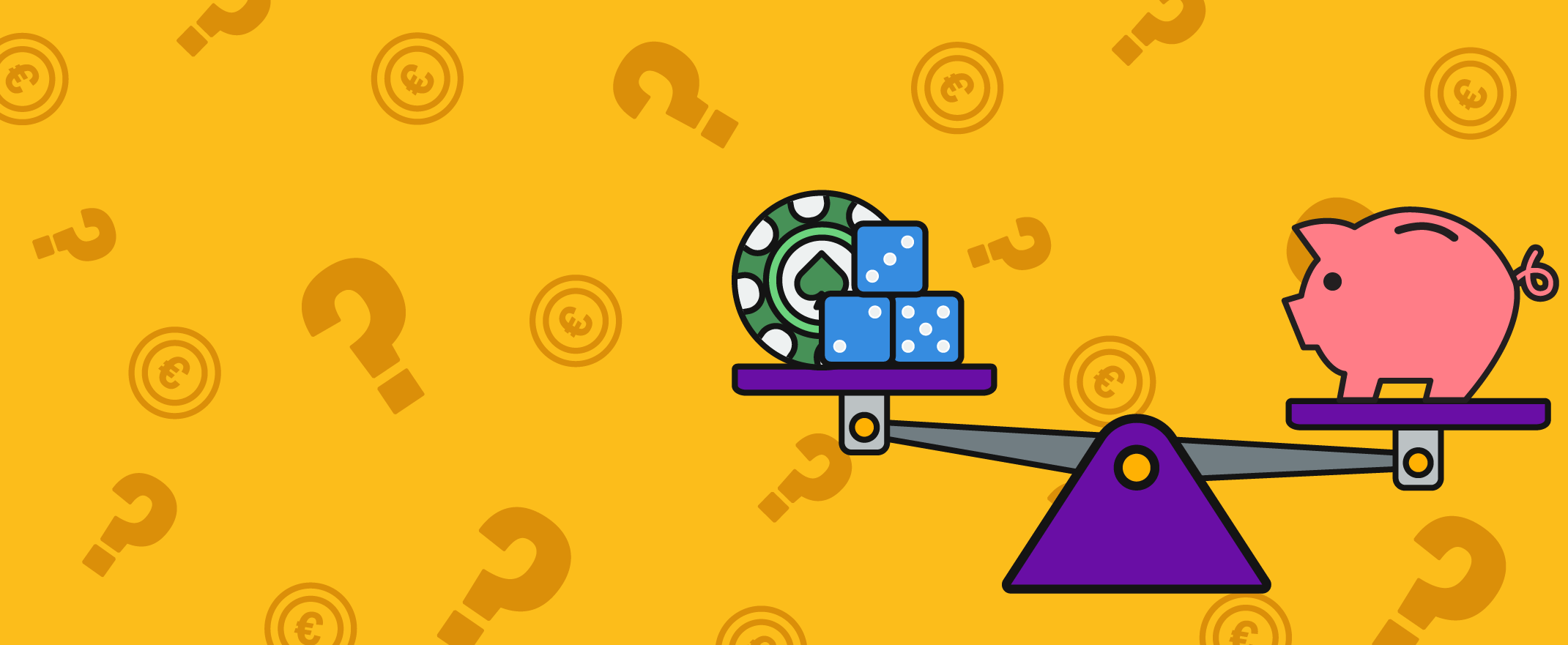 What Exactly is a Casino Bankroll?
Think of your bankroll as the money you've set aside solely for gambling. It could be 100 Euros or 1000 Euros – it all depends on what you can afford. The golden rule? Never exceed this limit.
Bankroll Management – Your Ticket to Long-lasting, Safe Fun
Being in control of your bankroll means knowing when to step back. Winning is exhilarating but losing is part of the game too. By managing your bankroll, you can safeguard your funds and ensure a safer and more enjoyable gaming experience.
Nine Essential Tips for Effective Casino Bankroll Management

Implementing a successful bankroll management strategy is easier than you think. Here are nine invaluable tips to help you get the most out of your online casino experience.
Play with Money You Can Afford to Lose
Always set a budget for losses. By doing this, you'll ensure you only play with what you can afford to lose and avoid any unpleasant financial surprises.
Establish a Spending Limit
Most reputable casinos offer features to set deposit, wagering, and loss limits. Utilizing these can greatly aid in managing your casino bankroll effectively.
Capitalize on Casino Bonuses and Free Spins
Who doesn't love a freebie? Casino bonuses and free spins can significantly extend your gameplay without eating into your own funds.
Avoid Spending Your Entire Bankroll at Once
Resist the temptation to go all in. Patience and moderation are key to prolonging your gameplay and maximizing your fun.
Choose the Highest-paying Games
Not all games are created equal. Opt for games with high payout rates or low house edges to increase your chances of maintaining a balance between wins and losses.
Regularly Cash Out Your Winnings
Cashing out your winnings regularly can protect your profits and help you resist the temptation to bet more than you should.
Consider Using E-wallets
E-wallets offer an easy way to separate your gambling funds from your main bank account, making it easier to control your spending.
Keep Your Emotions in Check
Excitement and disappointment are part of gambling. However, letting emotions dictate your decisions can be detrimental to your bankroll. Always remain rational and composed. Be sure to read up on responsible gambling so you can best enjoy your gaming experience.
Know When to Stop
The allure of gambling can be strong. Always remember, the primary aim is fun. If you're not enjoying it, it's time to take a break.
Wrapping Up Your Bankroll Mastery Journey
In summary, effective casino bankroll management can transform your online gaming experience. Remember to set budgets, take advantage of bonuses, choose your games wisely, and keep your emotions in check to ensure responsible gambling.
Stay Informed: Make sure you understand the rules of the games you're playing. Ignorance can cost you money, so it's always better to read up on game mechanics before diving in.
Manage Your Bankroll: Don't spend more money than you can afford to lose. Setting a limit for yourself is extremely important. Once you hit that limit, it's time to stop playing.
Take Breaks: Online gambling shouldn't be an all-consuming activity. Make sure to take breaks regularly. This will not only help you maintain a clear head but also prevent the potential for gambling addiction.
Don't Chase Losses: If you're on a losing streak, don't try to recoup your losses by betting more. This can lead to even greater losses and potential financial troubles. Accept that losses are part of gambling and move on.
Take Advantage of Free Play Games: Many online casinos offer free versions of their games. These can be a great way to familiarize yourself with the rules and gameplay without risking real money.
Seek Help if Needed: If you find yourself unable to control your gambling behavior, seek help immediately. There are many organizations and helplines available for those struggling with gambling addiction. It's never too early or too late to reach out for help.
Remember, the main goal of gambling should be entertainment, not making money. Always gamble responsibly and understand the risks involved.
Frequently asked questions
A gambling bankroll is the set amount of money that a gambler designates specifically for gambling activities. This amount is separate from other funds meant for necessities like bills, food, and rent.
The amount varies for each person, but it should only be money that you are comfortable losing. Never gamble with money allocated for necessities or money you cannot afford to lose.
Determine what portion of your discretionary income you're comfortable with spending on gambling. This will be your bankroll. Stick to this amount and resist the temptation to dip into other funds.
If you keep losing, consider taking a break or stopping entirely. Chasing losses can lead to bigger losses and potentially problematic gambling behavior.
Key tips include setting a budget, understanding game odds, taking advantage of bonuses and rewards, and separating your gambling bankroll from your everyday funds.
The house edge is the casino's statistical advantage in a game, while the return to player (RTP) is the percentage of wagered money a slot machine will pay back to players over time. Understanding these can help you choose games wisely.
Yes, bonuses and promotions can extend your gameplay and give you more chances to win, but make sure to understand the terms and conditions as they might have wagering requirements.
If you're having trouble sticking to your budget or if gambling is causing stress or other problems in your life, consider seeking help from a mental health professional or a support group for problem gambling. Remember, it's always okay to ask for help.
Author
Casino Expert
Raguia is the Content Writer for the UAE market. She has been a writer since the early 2000s, specializing first in journalism, then social media and now content writing. She likes to follow casino trends and stay up to date with the ins and outs of the gaming industry. She plans her next trip if she isn't trying, testing and reviewing casinos. She speaks five languages, has visited 37 countries, and will keep travelling while playing online.