What is responsible gambling?
Online casino players need to ensure they don't spend more than they can afford. Remember that the most important thing is to play safely and responsibly before anything else. This is what Responsible Gambling stands for.

When you play at online casinos, there are chances to win and lose. Therefore, it's essential to know your limits. If you want to keep trying to win, you shouldn't try too hard. Instead, remember to know when to quit.
Because of this, online casinos have "Responsible Gambling" programs with limits you can set or that the online casino sets for you. It's essential to play for fun and responsible.

Do you have a potential gambling addiction?
You might be wondering, "How would I ever know if I have a gambling problem?"
Ask yourself the following questions to learn more about gambling responsibly and to figure out if you might be addicted to gambling:
1. Do you feel bad about how much money you lose when you gamble?
2. Do you have to gamble with more money to feel the same level of excitement?
3. When you lose at gambling, do you find it hard to stop?
4. Does your gambling cause you or your family to have money problems?
5. Does gambling hurt your job, studies, or relationships with other people?
6. Do your gambling habits, such as stress or anxiety, hurt your health?
7. Do you feel bored when you can't gamble?
8. Do you think you might have too much to do with gambling?
Helping someone with a gambling addiction
You can use these questions to help yourself figure out if you might have a gambling problem, or you can use them to help a friend or family member. Here are some things to keep an eye out for.
Financial signs:
Money missing from the bank or wallet
Household items and valuables missing
Shortage of money, despite having a stable salary
Having several loans at once
Unpaid Bills
Regularly borrowing money
Secretive about financial records
Lack of food at home
Mood and behavioral signs:
Performance at work is affected
Changes in personality
Becoming withdrawn from loved ones
Manipulative behaviour
Being agitated, upset and worried for no particular reason
Using threats and lies to manipulate others
Feelings of hopelessness, frustration, and depression
Time indications:
Spending longer hours gambling
Taking a lot of time to complete simple tasks
Secrecy and unexplained absence
Always arriving late for appointments
Taking a lot of days off from work in order to gamble
Legal age for gambling and protecting minors
Age limits are put in place by the law for a very good reason: to keep the player safe. People who are at least the legal age, 18 – or older usually know more about the rules and consequences.
This law is there to keep kids safe and to encourage people to gamble responsibly.
If an online casino doesn't follow the law about age limits, they could lose their license and have to pay big fines.
Responsible gambling tools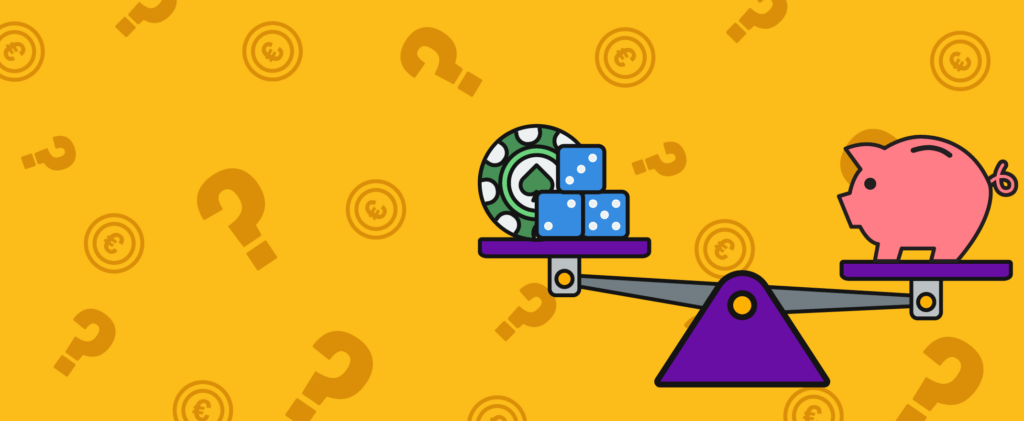 All of the online casinos we've reviewed on EmiratesCasino have tools to help players be more responsible gamblers. When you sign up for an account at an online casino, you can change most of these limits. Online casinos may set other limits that can't be changed. Here are some of the limits you'll find:
Deposit Limit
With games like slots, blackjack, poker, roulette, and baccarat, it can be helpful to have a limit on how much you can deposit. You likely have a budget you don't want to go over, and this tool can help you do that. Once you reach the limit you set, you won't be able to make any more deposits. You can set it up so that you can deposit every day, every week, or every month.
Loss Limit
This tool lets you decide ahead of time how much money you are willing to lose. Once this limit is reached, you won't be able to play again until this limit is reset. Players decide when to reset the limit.
Session Limit
Players can decide how much time they want to spend playing. Players will be able to keep track of their own time and keep themselves in check if they do this. Players will be automatically logged out of their account when the time they set for themselves runs out.
Time Out
Players can also choose to block themselves from playing if they think that's the best thing to do. This is so that they don't have to play all the time. The player can decide ahead of time how long Time Out will last. When that time is up, the casino account will work like normal again.
Wagering Limit
The amount you can bet will be limited by this limit. It doesn't matter how much money you have to put down. The limit can be changed at any time by the player.
Transaction History
Here, players can look at their deposits, withdrawals, bets, results, and bets that are still open. A quick look at this summary will show players right away if there may be a problem with gambling that is getting worse. By looking at these details, players will find it easier to see how their gambling habits affect them.
Self-exclusion
The Self Exclusion tool goes beyond the time-out limit. This lets players put their casino accounts on hold for a long time, usually around six months. After that time, the casino account will work normally again.
Self-assessment
This is a short quiz that players need to take to get a clear picture of how they act. Players will be given statements and questions to answer, and the outcome will be based on what they say.
If the result is bad, this tool will give the player the information and tools they need to change their bad habits.
Time Alert
The time alert tool lets players know how much time they've spent playing or if they're getting close to the end of their session. The current balance and information about the account will also show up in the alert.
Organizations that can help and provide counseling
Since gambling is not legal in the UAE just yet, it is recommended that you talk to your therapist or family members and reach out for help. Here is a list of worldwide organisations that can help:
Gambling addiction help
USA – The National Council on Problem Gambling
USA – Substance Abuse and Mental Health Services Administration (SAMHSA)
Argentina – Juego Responsable – 0800-333-0333, WhatsApp 011-1524416058
België – VAD – 02 423 03 33
Brasil – Jogadores Anônimos – (11) 3229-1023
Canada – ProblemGambling – 1-866-531-2600
Chile – Psicólogos Ludopatía Chile – 9 222 3860
Deutschland – Spielen mit Verantwortung: Glücksspielsucht – 0800-1 37 27 00
España – FEJAR – 900 200 225
France – IFAC – + 33 (0)2 40 84 76 20
Italia – TVNGA – 800 55 88 22
Nederland – AGOG – 0900-2177721 (€ 0.10 per minute)
Norge – Hjelpelinjen – 800 800 40
Österreich – Spielsuchthilfe – (1) 544 13 57
Portugal – Jogo Responsável – 213 950 911 (SICAD – Serviço de Intervenção nos Comportamentos Aditivos e nas Dependências)
Schweiz – Sucht Schweiz – 021 321 29 11
Sverige – Stödlinjen – 020-819 100 (09:00 to 21:00)
Author
Casino Expert
Raguia is the Content Writer for the UAE market. She has been a writer since the early 2000s, specializing first in journalism, then social media and now content writing. She likes to follow casino trends and stay up to date with the ins and outs of the gaming industry. She plans her next trip if she isn't trying, testing and reviewing casinos. She speaks five languages, has visited 37 countries, and will keep travelling while playing online.