SiGMA Asia 2023 is ready to welcome the blossoming gaming industry of the UAE with open arms. This illustrious summit, acting as a bridge between the East and West, stimulates growth in the Philippines, which is rapidly becoming a significant player in Asia's gaming sector.
Exploring Innovation and Building Connections
Stepping into the event, one is immediately drawn to the expansive 20,000 square meter expo floor at the SMX Convention Centre. This exhibition serves as a dynamic platform where game providers and online casinos can present their innovative ideas to an expected audience of 15,000 participants, facilitating influential connections with Asian suppliers, operators, and affiliates.
One corner of this sprawling exhibition, the Startup Village, buzzes with ingenuity as it hosts 100 startups eager to share their groundbreaking projects. SiGMA's acclaimed Startup Pitch competition adds a touch of suspense to the atmosphere as six promising startups vie for mentorship opportunities and media exposure.
A Celebration of Sports and Gaming
Sports enthusiasts from the UAE have plenty to look forward to at SiGMA Asia 2023. The Centurion fight night promises an adrenaline-filled spectacle of elite fighters demonstrating their mastery in MMA. Adding to the excitement, a friendly yet competitive poker tournament awaits platinum ticket holders, offering an exclusive chance to showcase their strategic prowess.
Networking Opportunities and Recognition
The fast-paced affiliate speed dating event provides the perfect platform for forging quick, meaningful connections. In the span of a minute, affiliates and operators identify shared interests and plan future collaborations.
Adding a dash of competitive spirit to the gaming scene, the Esports arena hosts a live tournament where the industry's top players compete for impressive prize pools.
Awards, Philanthropy, and Cultural Excursions
The summit further celebrates innovation in gaming through the SiGMA Awards, recognizing those disrupting the gaming space. The event concludes on a philanthropic note with a charitable auction that supports housing projects and a multisensory hall in Bataan, showcasing SiGMA's commitment to social responsibility.
Key Insights and Festive Conclusion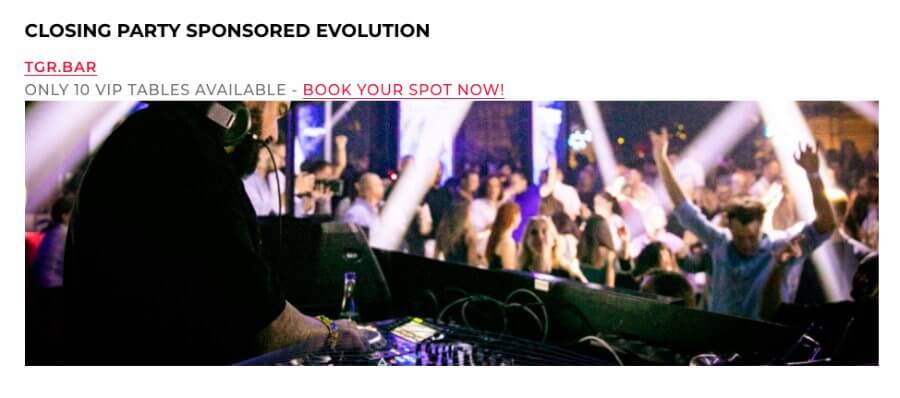 UAE's growing market can glean crucial insights from PAGCOR Chairman Tengco's keynote, which will provide a deeper understanding of the future of Southeast Asia's gaming industry.
For a touch of culture, premium, and platinum ticket holders can explore Manila's rich history through the Intramuros Walking Tour. Finally, a vibrant lineup of renowned DJs promises an unforgettable closing night party, the perfect end to a fruitful experience at SiGMA Asia 2023, planned and sponsored by Evolution Gaming.
Author
Casino Expert
Raguia is the Content Writer for the UAE market. She has been a writer since the early 2000s, specializing first in journalism, then social media and now content writing. She likes to follow casino trends and stay up to date with the ins and outs of the gaming industry. She plans her next trip if she isn't trying, testing and reviewing casinos. She speaks five languages, has visited 37 countries, and will keep travelling while playing online.