Bitcoin Casinos
Crypto Casinos
Ethereum Casinos
Litecoin Casinos
MasterCard Casinos
MuchBetter Casino
Neteller Casinos
Payz
Skrill Casinos
Visa Casinos
How secure are your details when using Casino Payment Methods?
Let's get started! A casino payment method is how you make transactions at an online casino. This includes deposits and withdrawals.
Online casino sites have huge cash flows. These transactions involve private financial and personal data, which makes the regulated casinos have the best security protocols. The measures they take are analogous to a banking or financial organisation. iGaming operators can adapt to regulations and security threats.
We've tried and tested many regulated casinos and compiled the ins and outs of their payment methods. Learn about payment options, mobile casinos, pay by phone, online casino mobile payment and much more!
Most common casino payment methods online in the UAE
Most players prioritise rapid, secure deposits and withdrawals. Online casinos provide many payment methods. You can usually only withdraw in the same manner as your deposit, but this aspect depends on the Terms & Conditions of each casino.
We've compiled a list of the top online casino payment methods to help you choose.
| Payment Service Provider | Type | Average deposit time | Average withdrawal time | Provider's transaction fees |
| --- | --- | --- | --- | --- |
| Neteller | E-wallet | Instant | 3 Days | 1% to 5% |
| Bitcoin | Crypto | 30-45 min | 30-45 min | Depends on merchant |
| Ethereum | Crypto | Instant | Depends on bank | Depends on merchant |
| ecoPayz | Prepaid Card | Instant | 1-3 business days | 1.5% to 4.9% |
| Skrill | E-wallet | Instant | Instant | 1.9% to 3.99% |
Did You Know?
iGaming operators make huge profits from online casinos. These transactions involve private financial and personal data.
Reputable iGaming companies cherish their customers and preserve their personally identifiable information.
The different types of casino payment methods
The best thing about the internet is its flexibility. Most online casinos can accept different types of payment methods, thereby opening their doors to more players from all over the globe.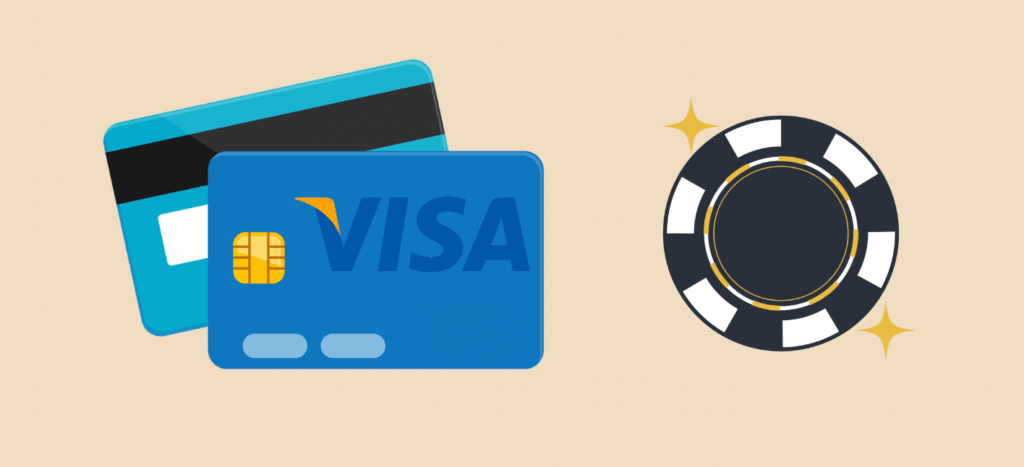 Credit and debit cards
Credit and debit cards are the most common and straightforward payment methods. It's as simple as it sounds: you enter your information, wait for your bank to accept the transfer, and play.
Mastercard – One of the most common and easiest payment methods used at online casinos. It allows you to make transactions at most online sites worldwide.
VISA – Like Mastercard, it's one of the most used payment methods worldwide, allowing you to make transactions at retail stores and online sites worldwide.
Cryptocurrencies
More and more people are using cryptocurrencies to ensure safety and anonymity. For example, BitCoin and Ethereum are the many cryptocurrencies people use in online casinos.

E-Wallets
E-Wallets are as easy as logging in and transferring money. One of the most ubiquitous E-Wallets used in UAE casinos is Neteller. Other examples would be Paypal & Skrill.
Mobile Apps
Mobile apps are also very commonly used in online casinos. These include apps like PayPal, Venmo, and the like. The only downside is that there are too many middlemen. You're going through the casino, the bank, and the mobile app.
Bank transfers
Bank transfers are straightforward, but they're slow, pesky, and they take a lot of time.
Prepaid cards and vouchers
Gift cards, prepaid cards, and vouchers are another common payment method at online casinos. Unfortunately, a lot of websites don't accept them, and since there's no specific institution that manages them, it's much harder to get ahold of customer service agents.
Solutions to common issues with casino payment methods
Like every business, sometimes there are issues with casino payment methods. Here are some of the most common problems and how to resolve them.
I can't find where to verify my payment methods
As part of getting their license, casinos must make sure you own any withdrawal methods you use with them. This validation is required for every new payment account you want to use, but you only have to do it once.
I can't change the payment method on my account
Most casinos allow you to change your payment method from your account settings. First, you need to access your profile, click on the Deposits section and select your preferred method.
I can't remove my credit card from my account
If you cannot remove a card from your account, please get in touch with the customer support team so that they can provide you with additional guidance.
I requested a withdrawal on my card. Why aren't the funds available?
Card and Apple Pay withdrawals usually take 2-3 business days. Withdrawals may take 5 business days owing to bank processing.
Withdrawals are faster for Visa Debit and Prepaid cardholders. Eligible cards allow instant withdrawals. Withdrawals to approved Visa Debit or Prepaid cards can take up to two hours. Your bank may fail to process payments and withdrawals on rare occasions. Try again later—this is fine. Not all issuing banks can process payments this quickly, but more are doing so.
Extra tips to help you decide on a casino payment method
When playing online, the goal is to have a good time! You don't want to worry about how safe your information is, or whether your money is going to where you want it to go. Here are some extra tips to help streamline your experience:
If you travel and play from time to time abroad, make sure that the payment method you like to use is available.
Check the speed of transactions
Check the deposit limits
Make sure to use the same method when you deposit and withdraw to avoid any inconveniences
Have a look at the possible fees when using a specific payment method – charged by the casino and by the payment provider!
Check if their bonuses aren't tied to a particular payment method.
Consider creating an payment account specifically dedicated to play
Check if the casino uses the proper security protection when doing a transaction (the little green lock at the top)
How to place a deposit and withdraw your winnings
Online casinos that are able to give their clients a variety of trustworthy deposit and withdrawal alternatives demonstrate that the firm places a high priority on the security of its customers' financial dealings.
How to place a deposit
How to place a deposit will vary from one casino to the other, but usually, it's just a matter of entering the correct banking or billing information and setting up your account.
How to withdraw winnings
Online casinos that can provide various reputable deposit and withdrawal options indicate a company that takes great care of its customers' financial transactions.
Did you know?
Online casinos have better security than most. They act like banks. iGaming operators can adapt to regulations and security threats.
Conclusion
You have plenty of casino payment methods to choose from! Make sure you select the most convenient for you before depositing at an online casino. We advise you to play responsibly and deposit only the funds you can afford.
Frequently asked questions
Most withdrawals to debit take between 2 and 5 business days to get to your bank. But because of bank holidays, it may take a little longer for banks to process your withdrawals. Withdrawals to PayPal shouldn't be affected, and it could take up to 24 hours for the money to get to your PayPal account.
3D secure is a security measure that only your bank can use. It means that when you deposit money online, you have to type in a password. Only you and your bank know this password. Online Casinos don't have any control over this part of the deposit process, so if you have any problems with the passwords at this point, use the Help options that your bank gives you.
Usually, you can add 3 cards to your casino account.
Please only use cards with your name on them. If you use a card that belongs to a friend or partner, your account could be closed.
Yes, if the transaction still needs to be processed by the casino. Once a withdrawal has been processed, it can't be changed or cancelled.
Your withdrawals are probably blocked because we may need you to verify your identity. We suggest you contact the casino's customer service for help.
Author
Casino Expert
Raguia is the Content Writer for the UAE market. She has been a writer since the early 2000s, specializing first in journalism, then social media and now content writing. She likes to follow casino trends and stay up to date with the ins and outs of the gaming industry. She plans her next trip if she isn't trying, testing and reviewing casinos. She speaks five languages, has visited 37 countries, and will keep travelling while playing online.